Science
Intent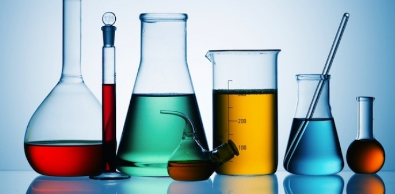 Our Science Lead is Andrew Lawson
At Firfield, we strive to recognise the importance of Science in every aspect of daily lives. We want children to think independently and raise questions about working scientifically as well as demonstrating excellent scientific knowledge and understanding of the world around them. It is our aim to provide the children with a series of fun, interesting, knowledge based lessons to allow them develop the skills to show their scientific knowledge in a range of written and verbal explanations, whilst showing imaginative, original and innovative application of these skills. We also plan exciting, practical Science lessons to enable pupils to develop into confident and competent scientists who show initiative in their learning. It is our intention to provide an engaging and practical Science curriculum, which is full of creativity and is progressive across both Key Stages and each Year group. Children at Firfield will become able to work, talk, think, write and act like scientists who have a broad Science vocabulary and can fluently discuss what they are learning in lessons. Above all else, it is our goal to encourage children to develop a passion, curiosity and lifelong love for Science, whilst highlighting future career opportunities that it may provide, particularly in STEM subjects.
Implementation
At Firfield, our Science curriculum is based on the mastery approach to learning and uses the Chris Quigley Essentials Curriculum resources to support and develop children's cognitive learning in Science. Key concepts are taught across the Key Stages in a series of milestones for learning. These milestones have two phases; a basic phase which allows to children to repeat the content a sufficient number of times to secure an understanding of the fundamental foundations and a second phase which gives them the opportunity to apply the foundations in order to gain a better understanding and make expected progress for their age. Children who progress beyond this second phase will move on to tasks that will secure a greater depth of understanding. Teaching staff will use their professional judgements to decide exactly which concepts need to be repeated, based on the needs of the children in their class. Children will only move on when they have fully grasped a concept, rather than rushing through a crammed curriculum filled with content but very little understanding. Therefore, Science is taught in a series of standalone lessons rather than making links to other topics, which in turn will raise the importance of Science as a subject in its own right.
The milestones and cognitive domains look like this across our school:

The concept of working scientifically is embedded in all the milestones and becomes progressively more challenging and open ended as it is taught throughout the school.
Impact:
At Firfield:
Most children will achieve age related expectations in Science at the end of each academic year.
Children will retain scientific knowledge more effectively and apply what they have learnt in class to real life situations and the World around them.
Children will be able to work collaboratively and practically to investigate and experiment.
Children will be able to think and work scientifically.
Children will be able to ask questions, devise hypotheses and find answers.
Children will discover the impact of a diverse range of famous scientists throughout history.