P.S.H.E.
PSHE at Firfield
Personal, Social, Health Education (PSHE) provides pupils with opportunities to develop the knowledge, skills and attributes that they will need to manage many of the critical opportunities, challenges and responsibilities that they will face as they grow up and in adulthood. The teaching of PSHE within the Primary Curriculum prepares pupils for life and work in modern Britain and teaches them how to keep themselves healthy and safe. By teaching pupils to stay safe and healthy, and by building self-esteem, resilience and empathy, PSHE can tackle barriers to learning, raise aspirations and improve life chances in certain cases.

During each academic year, each year group will complete a unit of work on each of the following 6 themes, with CSE built in where appropriate:
Citizenship
Confidence and Responsibility
Healthy and Safe Lifestyle
Relationships and Respecting Differences
Drugs Education
SRE
The lessons taught are all age appropriate; however, the underlying principles remain the same for all children at Firfield.

We aim to give all pupils at Firfield the opportunity to:
Develop the skill of making sensible choices
Know and understand what constitutes a healthy lifestyle
Be aware of safety issues
Understand what makes for good relationships with others
Have respect for others
Be independent and responsible members of the school community
Be positive and active members of a democratic society
Develop self-confidence and self-esteem, and make informed choices regarding personal and social issues
Develop good relationships with other members of the school and the wider community
Through PSHE, pupils are encouraged to take part in a wide range of activities and experiences across and beyond the curriculum; contributing fully to the life of their school and community. Throughout the school year, we will take part in various fundraising activities, these will include Children in Need and Comic Relief / Sport Relief. We also participate in Anti-Bullying Week and Travel Smart Week.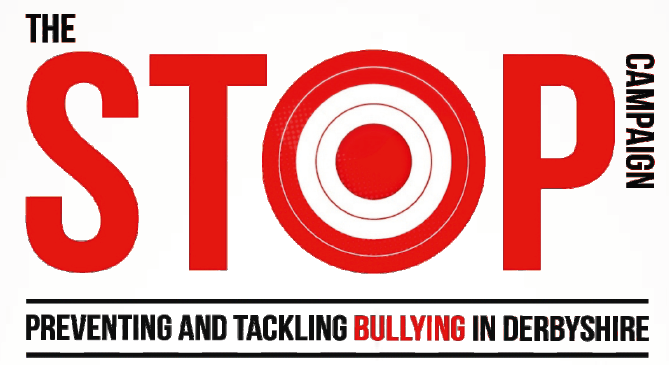 We would like to share with you our most recent success. At the end of our last academic year, Firfield was awarded with the Derbyshire STOP Anti-Bullying Award! We demonstrated that we effectively respond to and manage incidents of bullying and peer conflict.

The award builds on good practice that is already in place within the school, supporting the development and implementation of robust anti-bullying practise and policy across seven standards of achievement:
Ø Management
Ø Policies
Ø Education and Training
Ø Reporting, Recording and Monitoring
Ø Identifying and Reducing
Ø Responding and Resolving
Ø Informing and Participation
We compiled a portfolio of evidence which was signed off and we received our certificate. We are very proud of our achievement! The award is valid for the next two years, in which we will keep up our good work!