MFL - French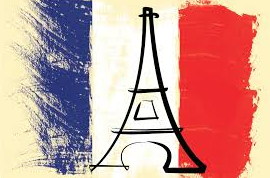 Our French Lead is Donna Swallow
Intent:
At Firfield Primary School we endeavour to make learning a Primary Foreign Language an enjoyable experience. Primary Foreign languages promote an interest and curiosity about the wider world and a sense of European/International identity. Languages raise children's awareness of being a global citizen.
The experience of learning a Primary Foreign Language can help develop children's social skills by enabling them to communicate effectively with others. It promotes an understanding and respect for the way in which other cultures are different or the same as their own. This experience compliments the issues raised during the teaching of PHSE. It develops the children's awareness of multiculturalism, both within their own experiences and the world as a whole.
Language learning plays an integral role in our curriculum by actively promoting speaking, listening, reading and writing. It raises awareness and understanding that children develop through counting, understanding the calendar and telling the time in a foreign language, in addition to the geographical links that can be made when considering the location and comparisons of countries. Historical links can also be made which form the basis of understanding the heritage and culture of different countries – all contributing to the nurturing of inquisitive minds and ambitious world citizens.
Implementation:
Our school uses a range of resources as the basis for its curriculum planning which ensure that topics studied in French build upon prior learning. We follow the Monkseaton Scheme of work alongside Early Start and La Jolie Ronde. Whilst there are opportunities for all children of all abilities to develop their skills and knowledge in each lesson, extension activities are devised to ensure children are increasingly challenged as they work through the school.
In Key Stage 2, children have access to weekly French lessons and are introduced to the language through rhymes, stories, games and songs whilst also being introduced to the written word. They begin to be able to communicate in French by speaking, listening, reading and writing. Teaching and Learning involves repetition of language using a variety of methods including games and role play. Most importantly, we use active learning to engage and motivate. A range of learning styles is catered for during language learning with visual, auditory and kinaesthetic approaches.
Throughout Key Stage 2, French is taught through not only a series of dedicated lessons, but also by using French for real purposes in daily classroom activities such as the day's date, answering the register, counting etc.
Impact:
The teaching of a Primary Foreign language at Firfield will promote an interest and curiosity about the wider world and a sense of European/International identity whilst raising children's awareness of being a global citizen.
On leaving Firfield Primary School children should have:
developed an enthusiasm for learning languages and benefited from understanding and speaking a different language
communicated in another language by speaking and listening to, reading and writing in French
developed the language learning strategies that can be applied to the learning of any language
developed respect and understanding of other cultures, heritage and multilingualism.