Geography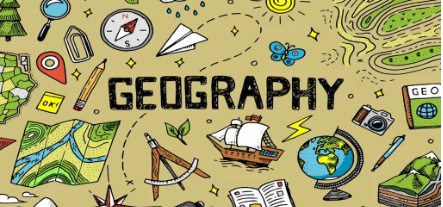 Our Geography Lead is Kirsty Shepherd
"Geography is a living, breathing subject, constantly adapting itself to change. It is dynamic and relevant. For me, geography is a great adventure with a purpose." Michael Palin.
Intent:
At Firfield Primary School, we strive to deliver an ambitious and engaging Geography curriculum, where all children can develop their understanding of key geographical concepts such as place, space, the environment and interconnection in order to become confident World Citizens. At Firfield, we will teach children how to be geographers. This will be done by having a progressive curriculum which builds on prior learning and is knowledge rich. We will teach children a range of skills such as, enquiry, comparison, interpreting data and reading maps and graphs.
As creative and curious thinkers, we will encourage questioning and critical thinking to understand more about the world around us. Children will become resilient learners and ambitious thinkers as they approach challenging debates and decisions which politicians, individuals and communities make.
Activities in school and visits to the wider locality will be planned to give children first hand experiences to develop their learning and understanding of the world.
As world citizens, children will learn about diversity of societies in different areas of the world. We intend to deliver a Geography curriculum which is fully inclusive for all to access, encourages children to be world citizens and build on prior learning through a knowledge rich curriculum.
Implementation:
During our Geography lessons, we implement a progressive geography curriculum that builds effectively on prior knowledge and skills year on year. To grow World Citizens, our progressive curriculum focusses on a variety of places: from Breaston; to the UK; to Europe; North, South and Central America; and Africa. Their understanding of how their local area fits into the wider world is therefore gradually accrued. The lessons and knowledge have been carefully specified within the sequence of the unit, year group and key stage to ensure that it builds upon previous knowledge and prepares children for future learning. Teachers will assess the pupils throughout the learning sequence to ensure that the children can retrieve and apply their knowledge effectively. This will be achieved through low stakes quizzing, retrieval practise and end of unit assessment pieces. As the children progress through their geography programme of study, teachers will focus on the retrieval of previously taught knowledge and skills so that the children build a rich schema of knowledge which they can apply to future learning. The children will revisit geographical skills and knowledge in order to embed and deepen understanding. They will develop an excellent understanding of 'Spatial Sense', being able to use geographical tools such as maps, atlases, globes and technology to understand the world more. The children will be taught skills which require them to think critically and enable them to become resilient learners. Children will be given the opportunity to research local issues and previous geographical events. They will be able to debate and evaluate decisions and become healthy advocates.
Impact:
When pupils leave the Firfield Primary School, their learning in geography will have equipped them with knowledge and skills to understand diverse places, people, resources and natural and human environments, together with a deep understanding of the Earth's key physical and human processes. As they progress, their growing knowledge about the world will have helped them to deepen their understanding of the interaction between physical and human processes, and of the formation and use of landscapes and environments as well as our role and responsibility in caring for our planet. Geographical knowledge, understanding and skills that our pupils learn over their learning journey at Firfield provides the framework and approaches that help to explain how the Earth's features are shaped, interconnected and change over time. The children leave Firfield with an appreciation of the world around us as World Citizens and a love for the subject as ambitious thinkers with creative and curious minds!