Design and Technology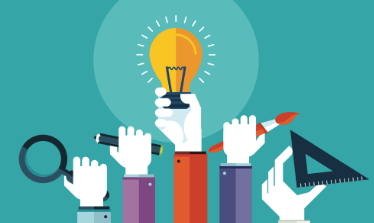 Our Design and Technology Lead is Leah Harston
Intent:
At Firfield Primary School, the children receive a design and technology curriculum which is knowledge-rich and allows children to develop their creativity. We want to develop creativity and imagination through a range of activities in order to improve the children's ability to control materials, tools and techniques and to foster an enjoyment and appreciation of the visual arts, and a knowledge of artists, craftspeople and designers. The children are taught to develop these skills through acquiring the knowledge, skills and vocabulary in order to know more, remember more and understand more.
The teachers deliver DT through a progressive model and the National Curriculum. On entry, the children develop fine and gross motor movements through the use of construction and a carefully planned provision within EYFS. Within KS1 and KS2, the children are taught discretely what makes a good designer and they look at the designing process. The children constantly look for ways to seek solutions, improve their products and refine them. Long term plans have been made to ensure progression in the curriculum. Our curriculum intends to develop children's Cultural Capital to ensure that the children have a breadth of knowledge.
Evaluation is an integral part of the design process and allows children to adapt and improve their product, this is a key skill which they need throughout their life. D&T allows children to apply the knowledge and skills learned in other subjects, particularly Maths, Science and Art. Children's interests are captured through theme learning, ensuring that links are made in a cross curricular way, giving children motivation and meaning for their learning. Children will also learn basic cooking skills.
Implementation:
At Firfield Primary school we achieve our curriculum through our school vision which aims for the children to flourish through learning, growing and achieving together. We are dedicated to delivering a high quality design and technology curriculum. This knowledge is implemented through subject specific skills and is spaced repetition in each key stage. We have a well thought out, whole school, yearly overview of the DT curriculum which allows for progression in all areas. We have well-resourced projects that provide hands-on experiences. Teachers are given ownership and flexibility to plan their design and technology projects. These sessions are taught in a block of sessions to allow children to reflect on their work.
We address the principles of designing, making, and evaluating and incorporate relevant technical knowledge and understanding in relevant contexts. Pupils being introduced to specific designers, chefs, nutritionists helping to engender an appreciation of human creativity and achievement and increase the cultural capital. As a school, we promote Design and Technology in the wider school through a DT club. Children also learn about where our food comes from, and the importance of a balanced, healthy and varied diet and how to prepare this.
Impact:
Children will foster a love and enjoyment within the DT curriculum. They will have gained confidence within DT and be able to apply these into other areas of the curriculum. Through carefully planned sessions the children will gain the skills and knowledge they need to perform everyday tasks. They will become resourceful and be willing to take risks with their work. The children learn to become passionate and excited about the designing and making process.