April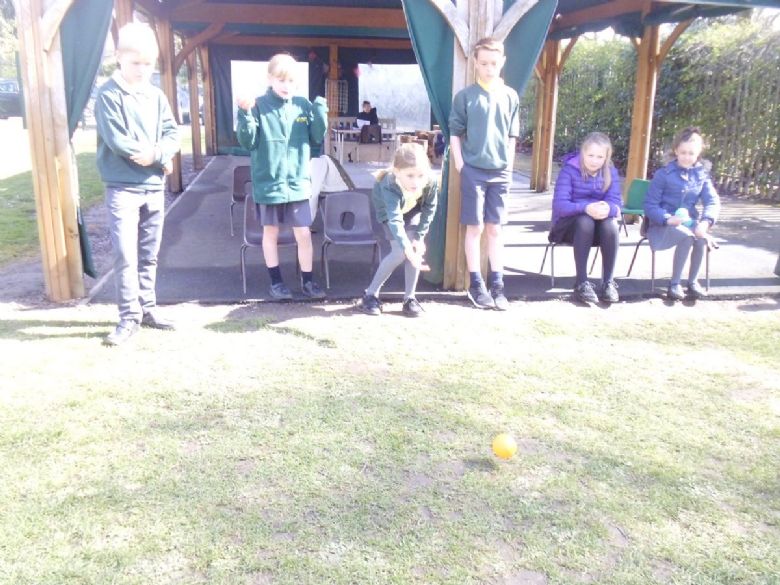 Congratulations to all the children who took part in the Young Ambassadors Boccia Tournament.
It was held at lunchtimes on our grassed area.
Final results were: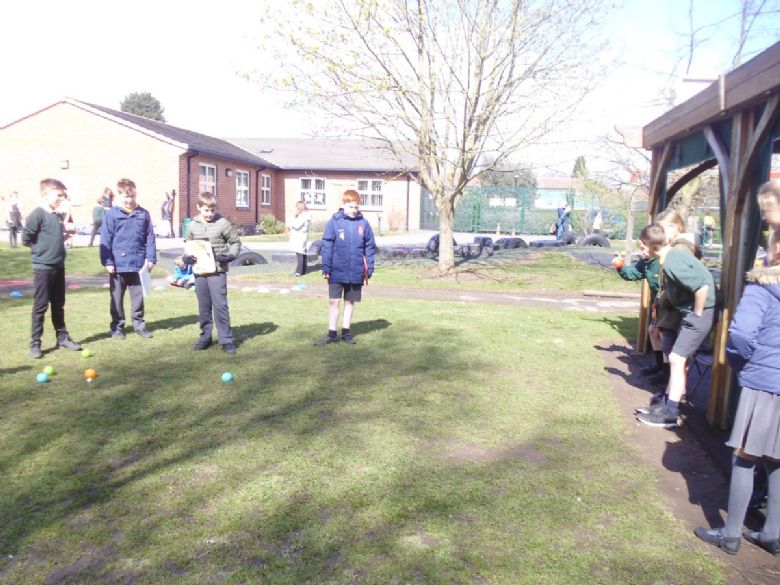 Gold Medal: Mille S and Mya (Y6), Silver Medal: Honor and Belle (Y6), Bronze medal: Connor and Alfie (Y4).
Well done to our Young Ambassadors for organising such a well-run, successful event.
Wonderful amounts of hard work and determination are paying dividends for Ben B-P (Y5) who has recently won Bronze and Silver medals in his mens artistic gymnastics competition.

Ben also competed against French competitors on Easter Sunday, on Floor, Vault and full sized Pommel Horse.

He came away with a well deserved Silver medal on the Rings.

Zak H (Y6) competed in the Robert Rock Junior Golf Tour, playing 9 out of 14 holes off red tees!

Zak managed to achieve Bronze medal status and was rewarded with a golfing prize.