European Day of Languages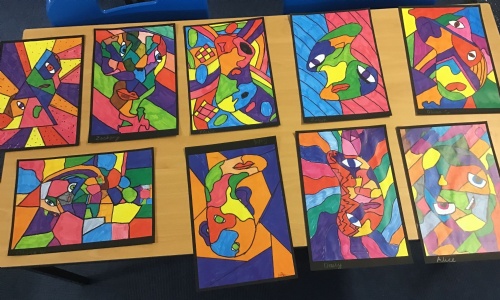 On Friday 23rd September, students at Firfield enjoyed a day full of lessons and activities focusing on European Day of Languages.
In the morning, Year 6 enjoyed a German breakfast provided by Friesland Languages Department. They played some German matching games and learnt new vocabulary for food items. In the afternoon, the children channelled their inner Picasso to create Cubist artworks, experimenting with lots of bright colours.
In Year 3, students made pizza's to celebrate Italy in the morning and then designed some Euro notes and coins. In the afternoon, students looked at the art of Claude Monet in honour of France, and created a mixed media piece of art based on his painting 'The Water Lily Pond' using pastels, printing and watercolours.