Summer Term 2022
Business & Enterprise
Year 6
As part of our Shakespeare Festival in July we are making and selling items on an Elizabethan theme but reusing and recycling items where possible and looking to make enough profit to part fund our trip to Stratford.
Jobs & Careers
Reception
During Arts Week, we were very lucky to have a visitor, Mrs Cherry, who came into Holly and Maple class to share her talents with us. Mrs Cherry prepared some pieces of carved and raised materials of fossils, we used our fine motor skills to roll the special ink paint and paint it onto the material. We then printed it onto some paper which made some great relief painting fossils. Thank you for sharing your passion and skills with us, we had a great time and produced some amazing art work.
Year 2
In Summer term 1, Olive Class and Lime Class took part in a fire safety session. A fire fighter from Long Eaton Fire Station came in to talk to us about how to stay safe.
The session included: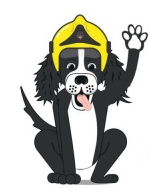 The role and responsibilities of Derbyshire Fire and Rescue Service.
The dangers of matches and lighters.
Main causes of fire in the home.
The importance of having working fire alarms.
Making an escape plan at home.
Stop, Drop and Roll.
We enjoyed learning about what fire fighters do and how they help keep us safe.
Year 3
We made a link with a local Olympic athlete through an incredible child in Year 3. Richard Whitehead then came into school and talked with the children about his life in sport, his achievements, coping with adversity and he also gave a motivational speech about people getting involved in sport, including spectating, admin and competition.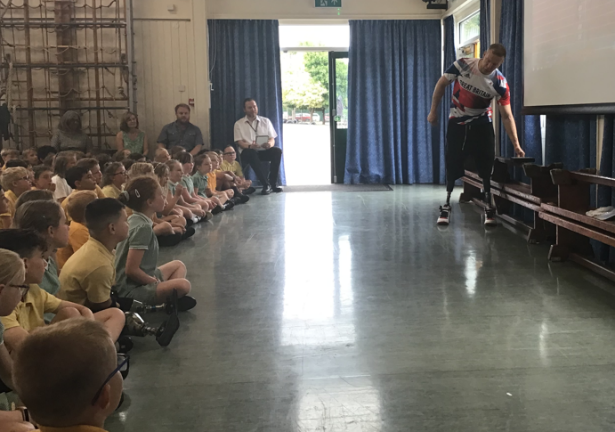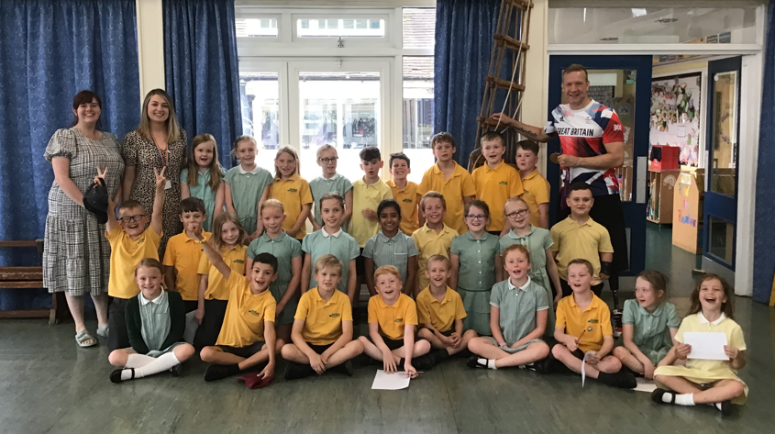 Richard then went on to speak directly to Year 3 about careers in sport and being a role model to all.
Year 6
In the Summer Term Year 6 took part in a 'Stage Combat' workshop lead by a local actor and learned how to safely stage fight ready for our end of year production.
We also took part in a drama games session with a trained drama therapist and looked at how the creative arts can have a positive impact on our mental well-being.