Summer Term
Business & Enterprise
Year 6
As part of our Shakespeare Festival in July we are making and selling items on an Elizabethan theme but reusing and recycling items where possible and looking to make enough profit to part fund our trip to Stratford.
Jobs & Careers
Year 2
In Summer term 1, Olive Class and Lime Class took part in a fire safety session. A fire fighter from Long Eaton Fire Station came in to talk to us about how to stay safe.
The session included: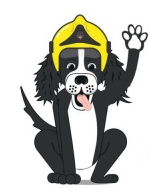 The role and responsibilities of Derbyshire Fire and Rescue Service.
The dangers of matches and lighters.
Main causes of fire in the home.
The importance of having working fire alarms.
Making an escape plan at home.
Stop, Drop and Roll.
We enjoyed learning about what fire fighters do and how they help keep us safe.
Year 6
In the Summer Term Year 6 took part in a 'Stage Combat' workshop lead by a local actor and learned how to safely stage fight ready for our end of year production.
We also took part in a drama games session with a trained drama therapist and looked at how the creative arts can have a positive impact on our mental well-being.