Money & Me Week 2022
Year 2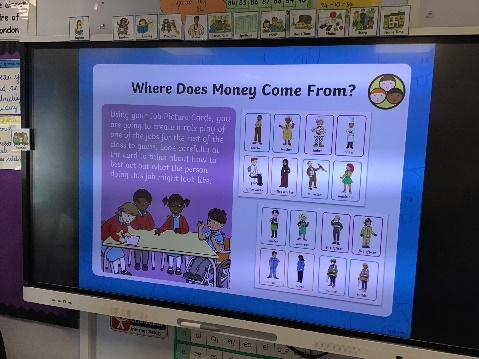 In Summer term 1, Year 2 took part in a 'Money and Me' week. We learnt about where money comes from and what jobs we can do to make money. Then, to help us get an understanding of what things are worth, we played a game where we estimated the price of selected items and then compared our choices to the actual cost. Sometimes we were close, sometimes we weren't!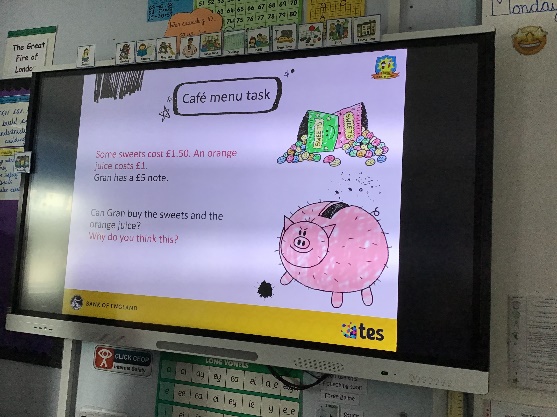 In our maths lessons, we solved lots of money problems. We used our knowledge of pounds, pence, coins and notes to help us work out the answers. We used different addition and subtraction methods to add up the totals and work out change.
Year 3
During the Summer Term, Year 3 looked at money and why it is important to us. We learnt about the value of money, where money comes from, spending and saving, making sensible decisions and tracking our spending. We looked closely at how we used our pocket money and the importance of spending it on things we wanted or by setting an end goal to work towards. We spent time looking at how different jobs allowed us to make different amounts of money and even set ourselves the challenge of earning money for chores at home.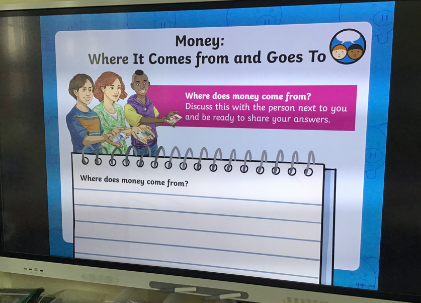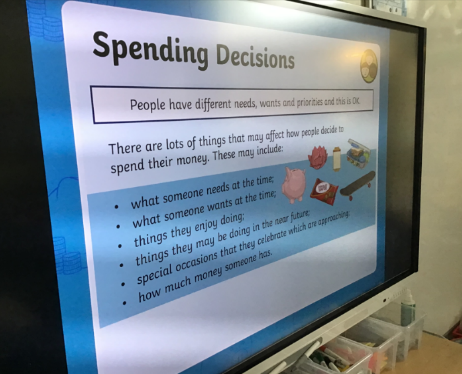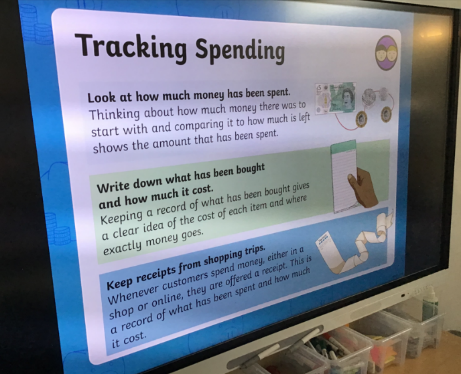 Year 4
Children considered the role that money has upon their lives. They learned key vocabulary such as: exchange, currency, bartering, services, value, savings and goods.
Children also looked at the role of The Bank of England and The Treasury as well as learning a bit about the history of money.
During the week, money was the main focus of our maths activities.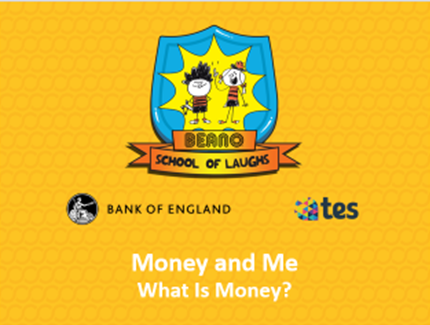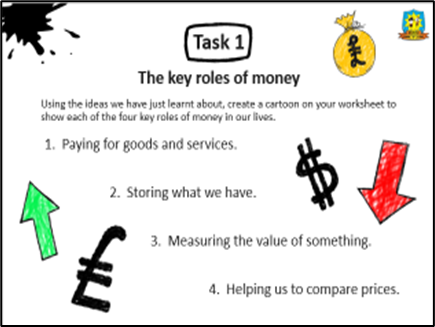 Year 5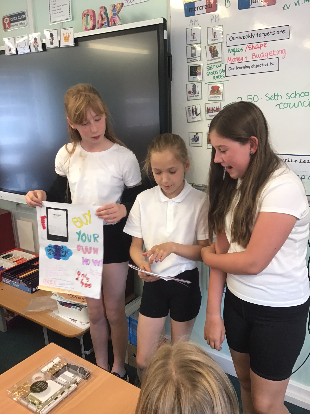 The children were given a wage of £2000 for the month. They had to then spend this across the month making choices about transport, entertainment, bills, luxuries etc. to see what they could afford. They had to also put on their monthly calendar a weekly food shop, rent and other bills before they could buy anything extra. They soon realised that money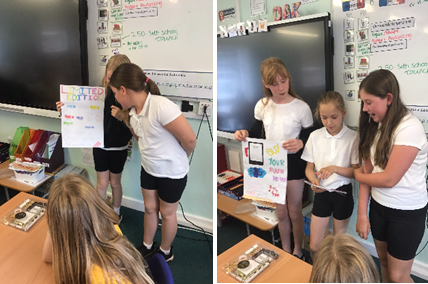 doesn't only get spent on things you want to spend it on! We then looked at how to budget, how to use children's debit cards and how to use lunch money for secondary school. We also looked at the power of advertising getting us to spend our money and the choices we make when buying things and how we can be persuaded to make unnecessary purchases.