Autumn Term 2022
EYFS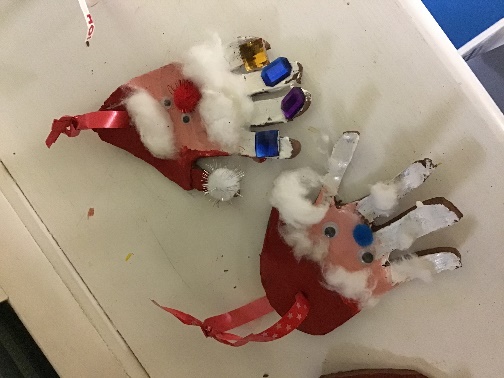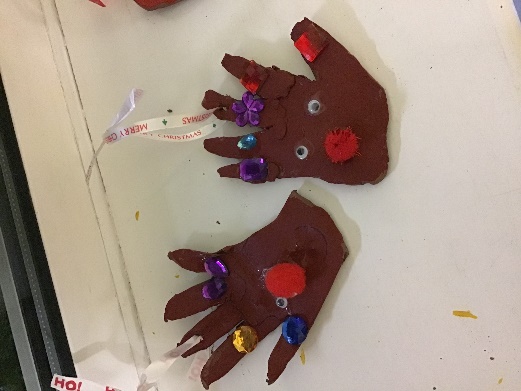 For our Business Enterprise project, the children in Reception worked very hard to make a Christmas clay tree decoration. We started by choosing a design of an elf, reindeer or Santa then coloured in a handprint so we could use it to follow when we made the real thing! We then made clay handprints- this was quite tricky cutting around the fingers so the grown-ups helped a little. When it was dry, we followed our design and painted it and added materials to make it look like an elf, reindeer or Santa. We were so proud of them, Mrs Tolson and Mrs Chambers sent a message to our parents to let them know we have worked really hard to make a clay handprint decoration and if they wanted to buy them, they would be £2. In total, we made £72 and we have decided to put this towards our first school trip- we are so excited!
Year 6
Throughout the Autumn term in our DT lessons we wrote a design brief and criteria for a multi-functional electronic navigational tool to be used by hikers.
The design had to be pitched to the class 'Dragon's Den' style and ideally needed to incorporate the key values of sustainability and caring for the environment.
We used micro-bits to create the actual 3 dimensional product once our initial design was given the 'go-ahead' and made adaptations where necessary.
It was a really fun project to be involved in and we just wish we could have made them for real!