April cont'd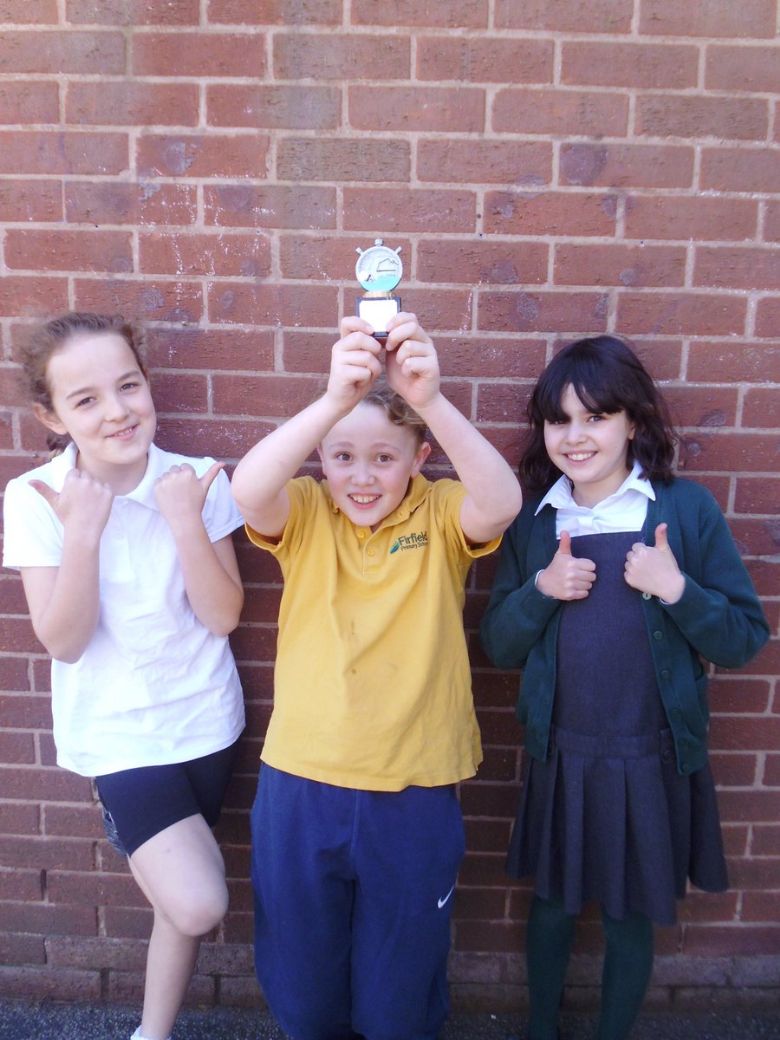 Our mixed Y4/5/6 team won Gold in the recent SSP Swimming Gala.
Coming either first or second in every race, they really did Firfield proud!
Congratulations to all who went and an even bigger "thank you" to both Reuben and Finley in Y4 who postponed the start of their residential in order to help us to victory!
The boy's Football Team are through to the semi-final of the League Cup.

They performed incredibly defeating Redhill Primary School 4 - 1!

We are now due to play Walter Evans in the next round. Good luck boys!

Abigail in Y3 Beech has achieved the British Gymnastics Level 3 award for fabulous flexibility and execution of moves!